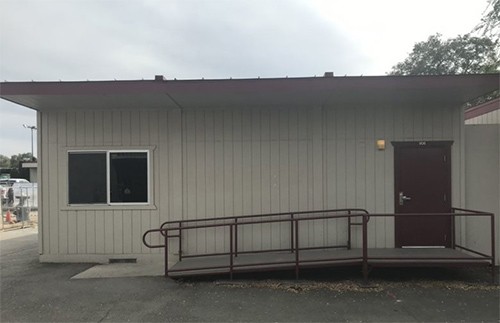 Here at iModular.com, I write several posts each year that help private schools, churches, and other educational programs find discounted portable classrooms to buy or rent. In most cases, these opportunities arrive through emails and phone calls from facility managers and project managers at public schools who need to move one or multiple portable classrooms off campus to make room for a new construction project or, in some cases, to bring new portable classrooms in as replacements to older models.
In this post, I'm featuring a new opportunity in Orange County, California, that came to my attention several months ago. A large contractor contacted me and explained that he needed to have several used DSA portable classrooms off of a school site by June 2020. After some phone calls, a site visit, and the exchange of details about the make, year and manufacturer, the decision was made to begin finding a home for each of these portables.
You can see more photos and learn more about this opportunity at the modular building clearinghouse web site or feel free to call me directly at (800) 806-7485 to chat. The portables are in good condition, have clean titles, and are certified for use in California as educational facilities.
The sizes and configurations vary, but each is ideal for use as a standard classroom, after school program, homework center, church classroom, or even a training room at a business. If you need space, use your imagination and take advantage of this opportunity to save on a used portable classroom.
Need more information about modular building? iModular.com is here to help answer your questions and assist you with finding the best supplier for your space needs in the U.S. or Canada. Call our Toll Free Modular Building Help Line at (800) 806-7485.