It's that time of the year again and some schools are realizing that they no longer need their portable classrooms…or they need to change them out for more or less classroom space. So, here is a 24 'x 64' (1,440 square feet) used portable classroom that's now available in Los Angeles but can be moved anywhere in California. The private school that is selling this portable classroom hopes to find another private school or church that can use this space and would be interested in paying a fair price.
Portable Classroom – 64′ x 24′ with Bathrooms
64′ Long (including the hitches) 60′ actual box length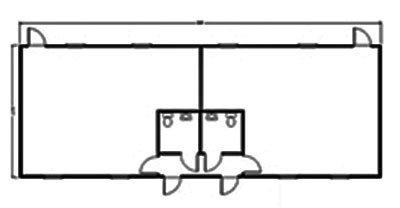 24′ wide (made up of 2 12′ x 64′ sections)
(2) Handicap equipped bathrooms
(4) exterior doors
Heat and Air Conditioning
If you are interested in learning more about this portable classroom or other available portables please call Matt Banes at (800) 806-7485.