Complete the simple request form below and we will email you the free Modular Classroom Planning Guide in PDF format.
Here's what the Modular Classroom Planning Guide will help you with:
Planning to install one or multiple modular classrooms on your school or church campus can be a tricky and time-consuming process. To help you with the most important planning steps we've created the free iModular Modular Classroom Planning Guide. This PDF guide will help you make smart facility planning decisions that will save you and your staff time and money.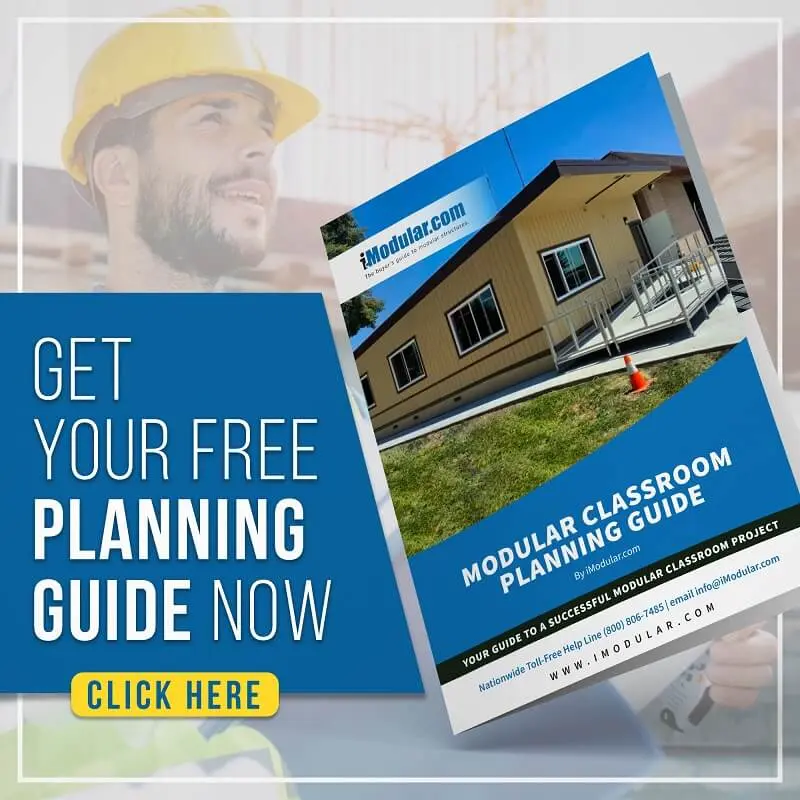 ✅Permits & Planning ✅Site Selection & Site Work ✅Floor Plan & Furnishings ✅Handicap Access ✅Selecting The Best Supplier
The Guide is ideal for facility staff meetings and board meetings at the early stages of planning and budgeting for the rental or purchase of used or new modular classrooms. As you and your team move through each section of the guide you can assign tasks to individuals to research and estimate costs around as well as have detailed discussions that will help you meet your educational facility space requirements. Complete the form below and you will have your Modular Classroom Planning Guide in minutes.
Also Read: How much does a portable modular classroom cost to rent or buy?