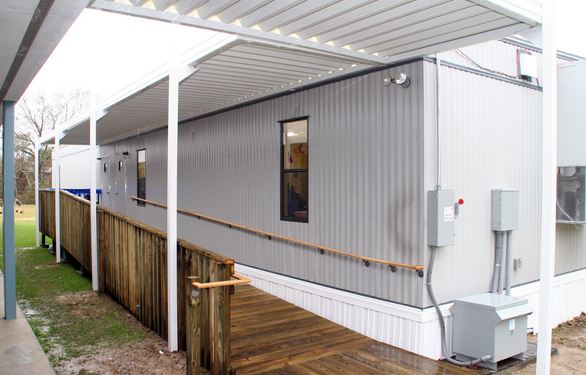 Helpful Modular Building Website
iModular.com's network of modular building and mobile office trailer web sites and blogs have been growing ever year since 1998 – and this pattern continues today. Thousands of companies across several industry sectors have either started using these web sites or returned multiple times to find used and new modular buildings, portable classrooms, storage containers and mobile office trailers for construction job sites at discounted prices. People have also been using the Modular Building Hotline to ask important questions about obtaining permits for modulars, floor planning and design, site work, delivery and installation.

"We are happy to help large and small companies alike find the modular space solution they need at the absolute best price to rent or buy. Our goal is to help buyers buy smart and give quality modular companies more sales opportunities with people that are serious about buying or renting," stated Matt Banes, iModular.com President and Founder.
iModular.com and its sister web sites provide tips, advice, classified listings and quick price request tools for all types of modular and portable buildings. Local suppliers and manufacturers receive regular price inquiries through these web sites from prospects around the United States and abroad. It takes approximately two minutes for a visitor to complete an online price request form found on any of the sites and within the same business day local suppliers respond via telephone to answer questions and provide pricing.
iModular.com's sister web sites are www.buyausedmodularbuilding.com. www.iModularbuildings.com. www.modularchurbuildings.com and www.rentamobileoffice.com.
This post was approved by the Senior Editor of www.imodular.com, a GBM Marketing, Inc. web property.