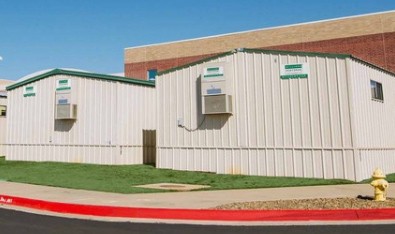 This week's Featured Link is to Williams Scotsman's Portable Classroom and Modular School Buildings web site. This is a very well done page that is super helpful if you are searching for a portable classroom for your school or church facility. "WillScot" is one of the oldest and most successful companies in the U.S. portable classroom and modular school market place. They have nation wide offices and have been dealing with public and private school facilities for decades.
What you will like about the WillScot web site:
✔ You can view pictures of portable classroom models
✔ It's easy to view and download specifications
✔ It's easy to request a price quote to lease or purchase
✔There is always a phone number visible to call a local sales representative
WillScot's portable classrooms & modular school buildings provide an immediate solution for continued growth and changing populations in educational environments.