Any modular building can be remodeled and renovated just like a conventionally built structure – and in most cases it can be done faster!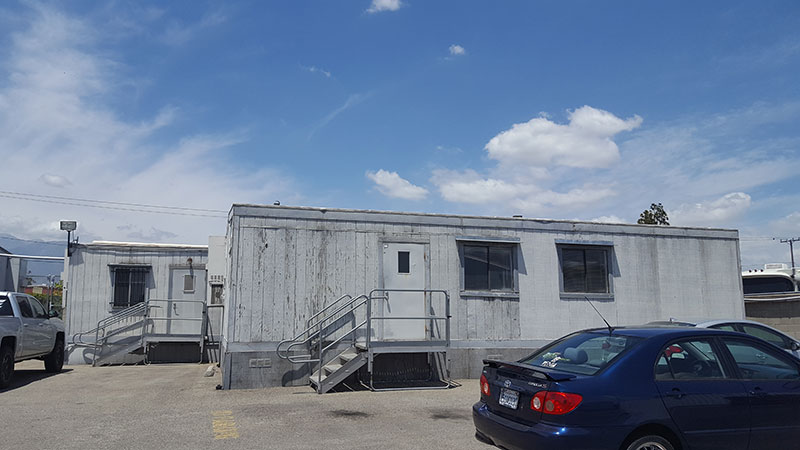 We have a saying in the modular building business – "There is nothing more permanent than a temporary modular office building" and this is for good reason. Most business people that rent or buy a modular office building do so because at some point in the future it won't be needed any longer…or so they think. The fact is that more often than not modular buildings stay on rent longer than the original rental term and modular buildings that have been purchased seem to become long term real estate assets for the buyer. Add the fact that remodeling a modular building is relatively easy and the word "permanent building" replaces "temporary modular" before long.

The most common long-term maintenance and remodeling characteristics of a used modular building are:
Heat and air conditioning unit maintenance and part replacement. 
Roof cleaning, repair and replacement.
Floor finish replacement (carpet and tile are most common) and sub floor repair around heavy traffic areas.
Exterior paint and repair of exterior finish material.
Repair and replacement of wood handicap ramp, decking, handrails and awnings.
Outside of normal wear and tear a modular building may need more serious maintenance and repair work so it's a good idea to have a representative from a modular building company come by and have a look at your modular just to be clear about its current state. This is also a good idea because you may actually need to replace or upgrade your modular if it's to worn out.
So, if you have a used modular office building that is looking a bit shabby but your boss wants it freshened up and ready for occupancy…you now know where to start. Call a local remodeling contractor or a modular building company and share this article before you make any big decisions.
P.S. You can always call me with questions at (800) 806-7485. 
Check out this related article about used modular buildings.