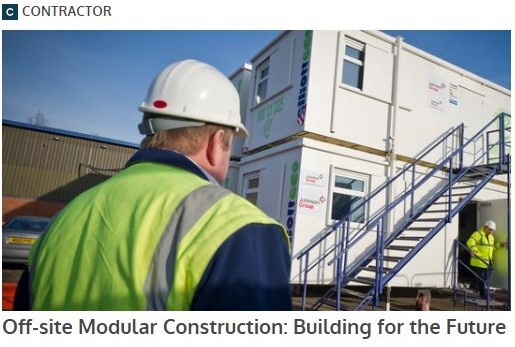 At iModular, we read rhythms of articles about modular construction and how it is becoming popular amongst architects, engineers, and conventional contractors around the globe. This is a welcome trend and a much-needed move toward a smarter way to solve space needs in literally every type of business, medical facility, government facility, school, or church.
If you are an architect representing an organization that has plans to design and build a new structure or if you are a business owner researching a better way to build, the article below has some compelling information for using modular construction as your building method. While this article is sponsored by Elliot Modular Building Solutions and does reference a project in the United Kingdom, the modular construction concepts described apply anywhere in the world.
Need more information about modular building? iModular.com is here to help answer your questions and assist you with finding the best supplier for your space needs in the U.S. or Canada. Call our Toll Free Modular Building Help Line at (800) 806-7485.