Here's how to find discounted Portable Modular Classrooms or Modular Church Buildings for Sale, Rent, or Donation in the United States.
Every month I receive calls from public school districts, private schools, and churches searching for portable classrooms for sale or rent at discounted prices. At the same time, I get calls from schools and churches that want to remove, sell or donate perfectly good used portable modular classrooms from their campuses so they can either move new portable classroom trailers in, or they recently completed construction and no longer need the temporary portables. In either case, if you are searching for a solution to adding classroom space to your campus or removing a used portable, this article and the contact form located at the bottom of the page should solve your space problem fast and affordably.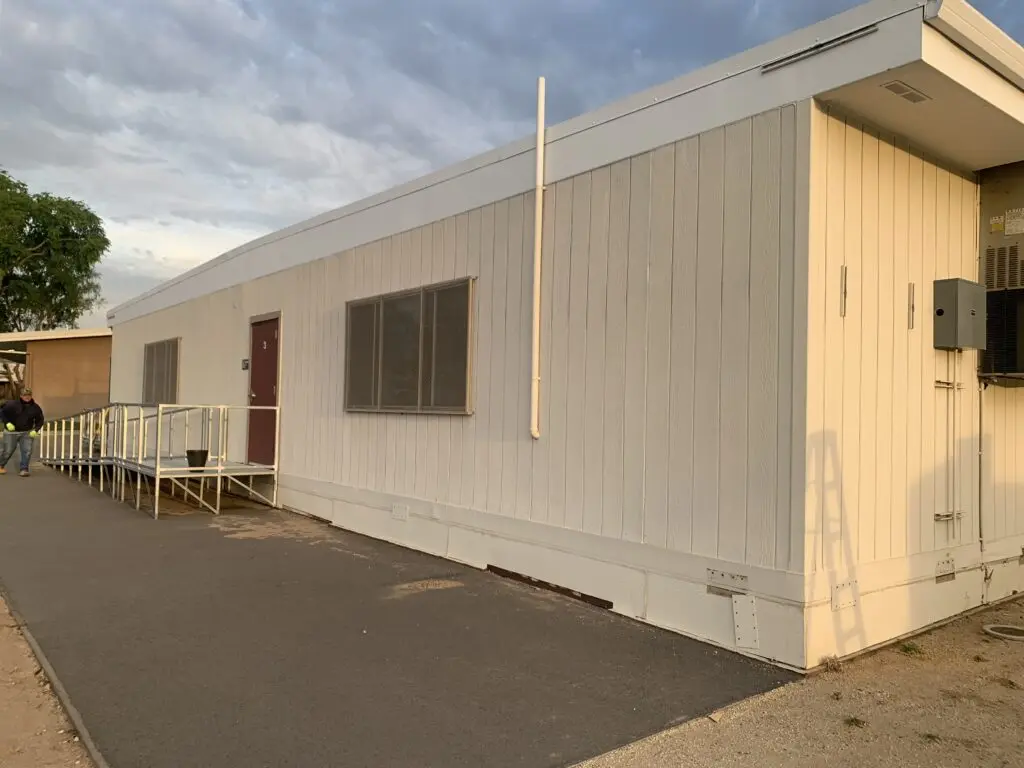 For example, today I received a call from a contractor who is responsible for removing twenty-four 24′ x 40′ portable classrooms from a school campus in Riverside County, California and all they want is $2,000 for each structure plus the cost of removal. A few days ago, I took another call from a large church in Atlanta, Georgia, that has a 36′ x 60′ modular classroom with bathrooms and a private teacher's office that is no longer needed for its preschool program.
In some cases, a school district or church will simply donate their modular buildings to another organization in need of space – this leaves only the costs for the removal, transportation, and setup. In other instances, the portables can be purchased for a very affordable price plus the one-time charges for relocation and installation at the new site. At iModular.com we are able to help customers at both ends of the spectrum.

For those of you searching for a portable, modular classroom, modular daycare building, or maybe even a modular church building, I suggest that you do one of two things:
1.) Contact your local school districts and inquire about their used portable classrooms or call me (Matt Banes) directly at (800) 806-7485.
2.) Complete the form below and see if your local modular building supplier has some inexpensive used classrooms for you to buy or rent – or at least compare prices and shop smart.
The best scenario for finding a used portable classroom at a discounted price or as a donation requires good timing and networking. The more connected you are to your local schools, churches, YMCA programs, private schools, and even the companies in your state that buy and sell portable classrooms, the better your chances are of finding a solution that meets your budget and schedule.
If you are in a situation where you need to remove one or multiple portables from a site be prepared to answer the following questions:
A.) How many portable classrooms will need to be removed?
B.) Is the site easily accessible for trucks and work crews?
C.) Is there a schedule with a date that the portables must be totally off the site?
D.) What condition are the portables in?
E.) Do you have the original purchase agreement, titles, and manufacturer's information?
Do you need classroom space but don't know what it will take to use a portable modular classroom on your campus? Start with the iModular.com Modular Classroom Planning Guide.