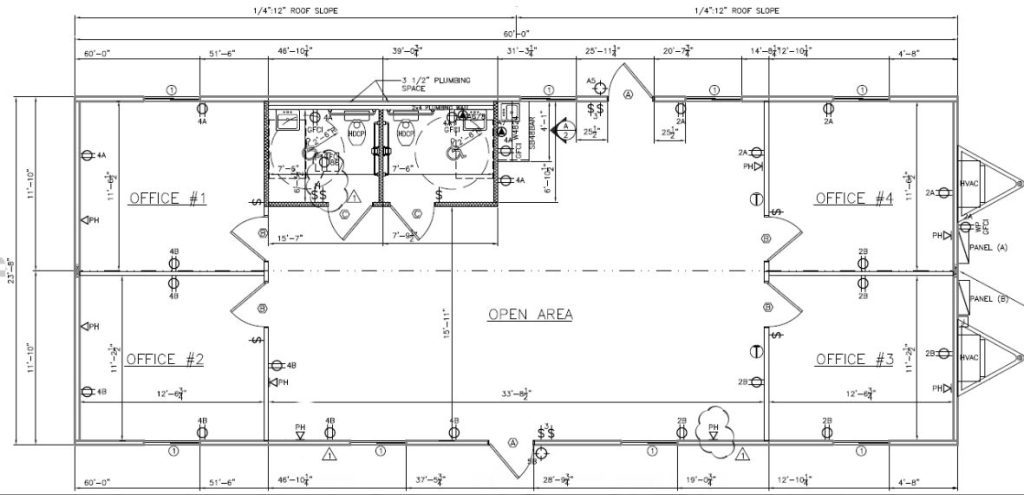 What should you take into consideration when assessing Modular Building Cost?
Facility managers, school administrators and purchasing agents use iModular to get the best price possible to rent or buy a modular building or portable modular classroom; however, we often get phone calls and emails asking questions about the "other costs" involved in using a modular structure. So, here are the most common costs excluding either a monthly rental payment or the actual purchase price, license fees and taxes for a typical modular building or portable classroom:
GUIDE TO MODULAR BUILDING COSTS
1.) Delivery to your building site & return delivery at the end of the rental period.
2.) Installation & removal – either on a temporary pier and pad foundation or on a more costly permanent foundation. Removal at the end of your rental period.
3.) Utility connections – electric, water, sewer, telecommunications.
4.) Permits – issued by the city or county where the modular building will be installed.
5.) Accessibility – steps and/or a handicap access ramp to all doors.
6.) Cleaning and repair upon return.
7.) Furniture rental or purchase and moving expenses.
If you are searching for a modular building supplier feel free to use this guide to ask the right questions and get the best possible understanding of your bottom line costs. Modular buildings are fast and flexible space solutions but there are many costs involved in mobilization so do your homework.
You can get multiple price quotes and compare all your costs using the iModular.com Compare Prices Tool.