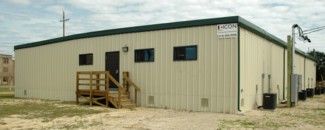 Modular building rent cost- what you need to know
Last week I received a call from a large utility company's Facility Manager who wanted to get some budgetary prices to rent two used modular buildings – a double wide 24′ x 60′ and a triple wide 36′ x 60′. His first question was "how much do you think it will cost to rent one of these modular buildings?" My answer is always the same – what, where and when?
Without knowing the answers to the 3 questions below my response was very general . As a matter of conversation I mentioned that the rental price could be anywhere from $500.00 per month to well over $1,500.00 depending upon how many modifications are needed to the floor plan and the length of the rent term. Furthermore, the one time charges for delivery, installation, removal and return delivery always impact the budget – especially if site selection and utilities are not planned properly.
If you are putting together a budget to rent a modular building or portable modular classroom here are three questions you need answers to before you start calling suppliers for price quotes:

1. What are you going to rent? Know how much space you need and how you want it configured. Do you need a modular building with bathrooms, private offices or special windows and doors? *Try our online Price Comparison tool to help you find the best modular building for your needs from a local supplier – at the best price to rent.
2. Where will it be installed? Have the address of where you will be installing the modular building and an idea of where it will be positioned on the property and take a few digital photos to share with suppliers. When you call the modular suppliers ask them for their suggestions for installation, handicap ramp and/or stairs for access.
3. When do you need the modular office trailer and how long will you need to rent the space? This is important because most of the suppliers will discount rates for longer rental periods but be cautious – early termination fees can be costly. If you are in a hurry read How Fast Can I Get A Modular Office Delivered
I hope these questions help if you are searching for any type of modular building or classroom. If you want to chat about your needs give me (Matt Banes) a call at the Modular Building Helpline (800) 806-7485. I'd be glad to answer your questions and help you find the best supplier for your modular building rental needs.